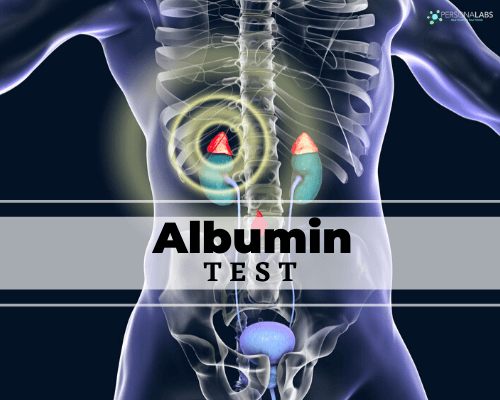 Albumin Test
Liver or Kidney Disorders
Causes
An albumin test is designed to aid in diagnosing liver or kidney diseases. Low levels of albumin (hypoalbuminemia) could be an indicator of the aforementioned diseases that can be associated with poor nutrition and irregular elimination of albumin from the body. High levels of albumin suggest dehydration.
Symptoms of Liver Disease
Fatigue

Weight loss

Clay-colored stool

Dark-colored urine

Yellow skin and eyes (jaundice)
Symptoms of Kidney Disease
Frequent urination particularly at night

Dark-colored urine

Skin itchiness

Nausea

Swollen abdomen, hands, and ankles
Why should you get tested?
Liver and kidney diseases can be life-threatening but early detection can lead to fast and proper treatment. Getting tested earlier can make you avoid any chance of developing further complications.
Where can you get tested?
Can't find the test for you? Give us a call at (888) 438-5227. Our friendly customer service representatives will help you find the right tests that you need and answer any questions you have.
Here at Personalabs you can order blood tests online from the convenience and privacy of your home with just a click of a button.
We guarantee your peace of mind as we do not share your test results with insurance companies or any outside parties. You are completely in control over who can review your test results.