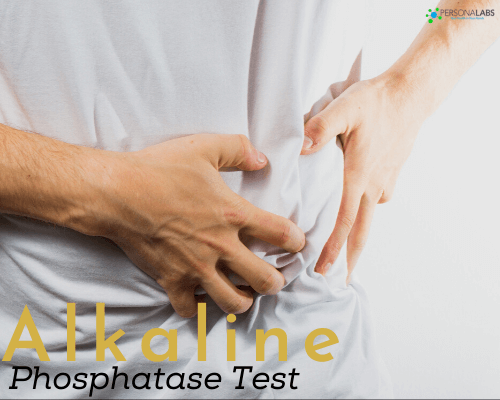 Alkaline Phosphatase Test
Abnormal Levels of ALP
Causes
Alkaline phosphatases (ALP) levels that are outside the normal range could indicate issues on the gallbladder, bones, intestinal organs, and pancreas. It can also be caused by malnutrition, severe infections, and cancerous kidney tumors.
Symptoms of High Aldosterone
Jaundice
Nausea and vomiting
Fatigue
Pain and swelling in the abdomen
Abnormal colorization of urine and stool
Itching skin
Bone or joint pain
Frequent fractures
Why should you get tested?
Getting tested as early as you can, may save you from further complications linked to gallbladder, liver, and bone disorders. You can get access to fast and better treatments on the onset of diagnosis.
Where can you get tested?
Can't find the test for you? Give us a call at (888) 438-5227. Our friendly customer service representatives will help you find the right tests that you need and answer any questions you have.
Here at Personalabs you can order blood tests online from the convenience and privacy of your home with just a click of a button.
We guarantee your peace of mind as we do not share your test results with insurance companies or any outside parties. You are completely in control over who can review your test results.