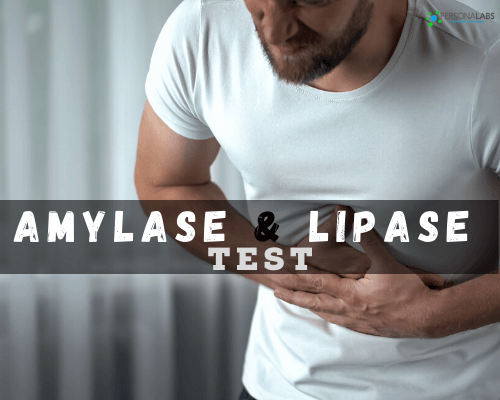 Amylase and Lipase Test
Pancreatitis
Abnormal levels of amylase and lipase are associated with pancreatitis and other diseases affecting the pancreas and other digestive organs and neighboring tissues. Pancreatitis can be caused by untreated gallstones, infection, metabolic disorders, and alcoholic abuse.
Symptoms of Pancreatitis
Abdominal pain and swelling
Nausea and vomiting
Fever
Digestive distress
Weight loss
Rapid heart rate
Why should you get tested?
Mild pancreatitis or the inflammation of the pancreas can typically be resolved with proper treatment. Acute and chronic pancreatitis can potentially be fatal. Thereby, it is important to get tested and consult your doctor as soon as symptoms show up.
Where can you get tested?
Can't find the test for you? Give us a call at (888) 438-5227. Our friendly customer service representatives will help you find the right tests that you need and answer any questions you have.
Here at Personalabs you can order blood tests online from the convenience and privacy of your home with just a click of a button.
We guarantee your peace of mind as we do not share your test results with insurance companies or any outside parties. You are completely in control over who can review your test results.