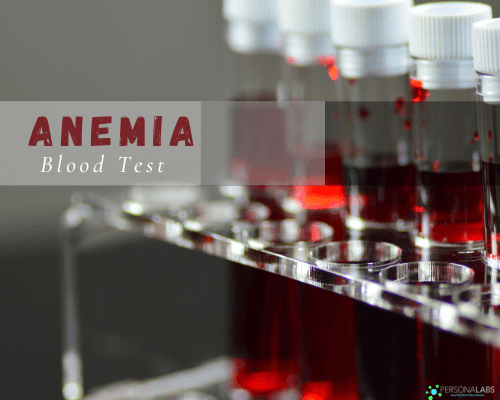 Anemia Blood Test
Anemia
Anemia is a condition wherein there is a shortage in the amount of red blood cells that carry oxygen and nutrients in the cells. It comes in different forms which include iron deficiency anemia, vitamin deficiency anemia, and sickle cell anemia.
Symptoms of Anemia
Dizziness
Headaches
Chest pain
Fatigue
Lethargy
Pale skin
Trouble breathing
Irregular heartbeat
Why should you get tested?
Anemia can cause further health complications if treatment is not sought after. Testing is essential to avoid problems such as severe fatigue, heart problems, issues with pregnancy, and even death.
Where can you get tested?
Can't find the test for you? Give us a call at (888) 438-5227. Our friendly customer service representatives will help you find the right tests that you need and answer any questions you have.
Here at Personalabs you can order blood tests online from the convenience and privacy of your home with just a click of a button.
We guarantee your peace of mind as we do not share your test results with insurance companies or any outside parties. You are completely in control over who can review your test results.