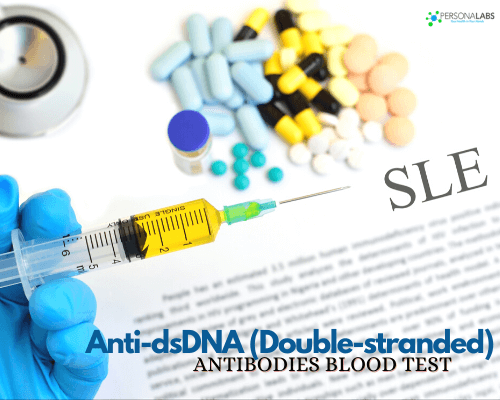 Anti-dsDNA (Double-stranded) Antibodies Blood Test
Systemic Lupus Erythematosus
Anti-dsDNA antibodies are produced when the body cannot differentiate foreign invaders from its own healthy tissues.Hence, it is essential in diagnosing systemic lupus erythematosus (SLE), an autoimmune disease wherein the immune system attacks healthy tissues by mistake. This disorder can be genetically acquired or can be caused by hormonal imbalance, environmental influence, or particular medications.
Symptoms of SLE
Extreme fatigue
Fever
Hair loss
Mouth or nose sores
Seizures
Sensitivity to light
Skin rash
Swollen and painful joints
Purple fingers and toes when stressed or cold
Why should you get tested?
Managing the symptoms of SLE can be done more easily if you get tested as soon as symptoms show up. Severe symptoms develop into complications that involve vital organs such as the heart, kidneys, and lungs. Without proper treatment, SLE can be fatal.
Where can you get tested?
Can't find the test for you? Give us a call at (888) 438-5227. Our friendly customer service representatives will help you find the right tests that you need and answer any questions you have.
Here at Personalabs you can order blood tests online from the convenience and privacy of your home with just a click of a button.
We guarantee your peace of mind as we do not share your test results with insurance companies or any outside parties. You are completely in control over who can review your test results.