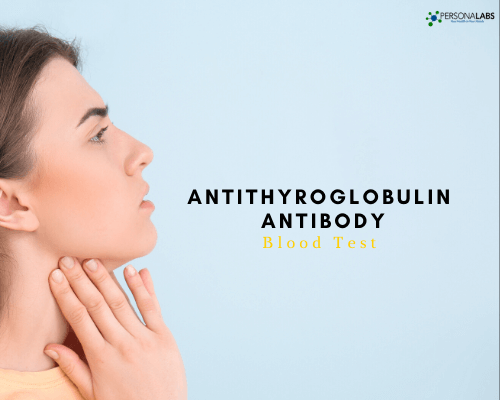 Antithyroglobulin Antibody Blood Test
Thyroid Disorder
Thyroglobulin is produced by the thyroid gland to make essential hormones. Production of thyroglobulin is interrupted when a person develops autoimmune disease. Thereby, an antithyroglobulin antibody test is ordered to measure antibodies in the bloodstream and help diagnose autoimmune diseases.
Symptoms of Thyroid Disorder
Fatigue
Constipation
Digestive distress
Dry skin
Unexplained weight changes
Why should you get tested?
Testing for irregular production of thyroglobulin is necessary to diagnose autoimmune disease and the overall health of the thyroid gland. Testing leads to early diagnosis that in turn secures the right treatment.
Where can you get tested?
Can't find the test for you? Give us a call at (888) 438-5227. Our friendly customer service representatives will help you find the right tests that you need and answer any questions you have.
Here at Personalabs you can order blood tests online from the convenience and privacy of your home with just a click of a button.
We guarantee your peace of mind as we do not share your test results with insurance companies or any outside parties. You are completely in control over who can review your test results.