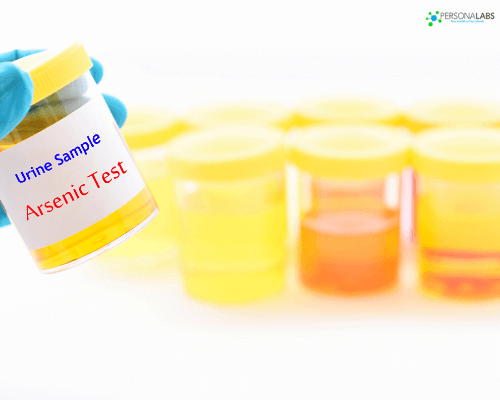 Arsenic Testing
Arsenic Poisoning
Elevated exposure to arsenic via drinking water or in an industrial environment can potentially lead to arsenic poisoning or arsenic toxicity. This condition can cause mild to severe damage in the body.
Symptoms of Arsenic Poisoning
Abdominal pain
Nausea and vomiting
Bloody and watery stool
Delirium
Vertigo
Dark urine
Why should you get tested?
Testing is essential to prevent any complications influenced by arsenic poisoning. A proper and early diagnosis can lead to immediate treatment.
Where can you get tested?
Can't find the test for you? Give us a call at (888) 438-5227. Our friendly customer service representatives will help you find the right tests that you need and answer any questions you have.
Here at Personalabs you can order blood tests online from the convenience and privacy of your home with just a click of a button.
We guarantee your peace of mind as we do not share your test results with insurance companies or any outside parties. You are completely in control over who can review your test results.