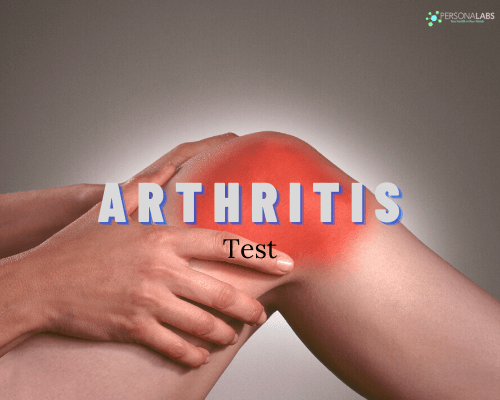 Arthritis Test
Arthritis
Arthritis, also known as the inflammation of the joints, commonly comes in two types: osteoarthritis and rheumatoid arthritis. The risks of developing arthritis increase with age. Those who have a family history of the disease, as well as those who suffer from obesity and/or previous joint injury also have a high likelihood of getting arthritis.
Symptoms of Arthritis
Stiffness
Swelling
Pain and localized redness
Difficulty in moving
Why should you get tested?
Early diagnosis of arthritis is possible through the right blood test. It is helpful to detect the disease at its early stage to prevent any complications that could have a lifelong effect on the patient.
Where can you get tested?
Can't find the test for you? Give us a call at (888) 438-5227. Our friendly customer service representatives will help you find the right tests that you need and answer any questions you have.
Here at Personalabs you can order blood tests online from the convenience and privacy of your home with just a click of a button.
We guarantee your peace of mind as we do not share your test results with insurance companies or any outside parties. You are completely in control over who can review your test results.