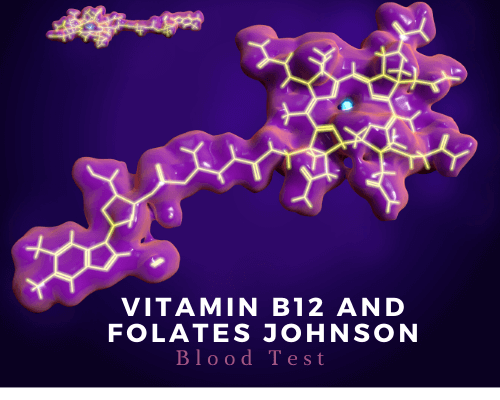 Vitamin B12 and Folates Blood Test
Vitamine B12 and Folate Deficiencies
Vitamin B12 deficiency is likely developed after a weight loss surgery or due to alcohol abuse. Certain diseases are also associated with vitamin B12 deficiency such as atrophic gastritis, anemia, autoimmune diseases, and gastrointestinal disorders.
On the other hand, folate deficiency is primarily caused by a diet low in fruits, vegetables, and other folate-rich foods. Crohn's disease, celiac disease, certain cancers, and kidney problems
Symptoms of Vitamine B12 and Folate Deficiencies
Blurred vision
Extreme fatigue
Lethargy
Memory problems
Mouth ulcers
Muscle weakness
Paraesthesia
Why should you get tested?
Testing for Vitamin B12 and folate deficiencies secures immediate and proper medical response. Symptoms can be alleviated with treatment otherwise some problems related to this condition can cause other complications.
Where can you get tested?
Can't find the test for you? Give us a call at (888) 438-5227. Our friendly customer service representatives will help you find the right tests that you need and answer any questions you have.
Here at Personalabs you can order blood tests online from the convenience and privacy of your home with just a click of a button.
We guarantee your peace of mind as we do not share your test results with insurance companies or any outside parties. You are completely in control over who can review your test results.