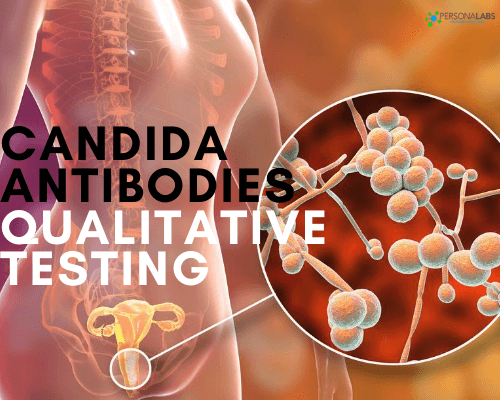 Candida Antibodies Qualitative Testing
Vaginal Yeast Infection
Yeast infection, clinically known as candidiasis, is a common condition among women. It is caused by the overgrowth of the fungi, Candida albicans. Women typically develop yeast infection as a result of hormonal imbalance, stress, weak immune system, sleeplessness, unhealthy diet, pregnancy, and taking antibiotics.
Symptoms
Vaginal itching
Painful urination
Burning sensation during sex
Soreness around the vagina
Rash
Why should you get tested?
Getting tested for yeast infection provides ample information on the condition and ensures accurate medical response. Early detection translates to early treatment and recovery from the disease.
Where can you get tested?
Can't find the test for you? Give us a call at (888) 438-5227. Our friendly customer service representatives will help you find the right tests that you need and answer any questions you have.
Here at Personalabs you can order blood tests online from the convenience and privacy of your home with just a click of a button.
We guarantee your peace of mind as we do not share your test results with insurance companies or any outside parties. You are completely in control over who can review your test results.