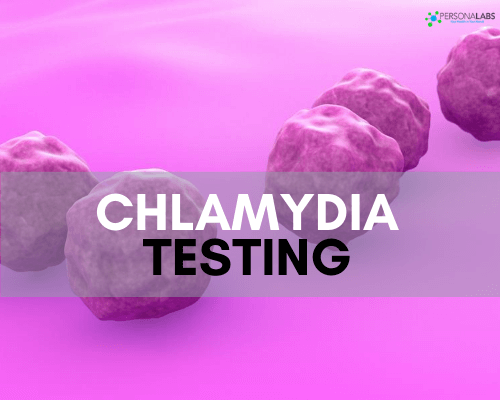 Chlamydia
Cause
Chlamydia is a sexually transmitted disease caused by Chlamydia trachomatis. It can be transmitted via close contact commonly through unprotected sex which includes oral and even anal sex. Newborn babies are also susceptible to developing the infection during birth.
Symptoms
Men
Painful urination
Abnormal discharge from the penis (greenish or yellowish)
Abdominal pain
Testicular pain
Women
Painful urination
Painful sex intercourse
Abnormal vaginal discharge
Irregular bleeding
Cervical inflammation
Lower abdominal pain
Why should you get tested?
Getting tested for chlamydia provides ample information on the condition and ensures accurate medical response. Early detection translates to early treatment and recovery from the disease.
Where can you get tested?
Can't find the test for you? Give us a call at (888) 438-5227. Our friendly customer service representatives will help you find the right tests that you need and answer any questions you have.
Here at Personalabs you can order blood tests online from the convenience and privacy of your home with just a click of a button.
We guarantee your peace of mind as we do not share your test results with insurance companies or any outside parties. You are completely in control over who can review your test results.