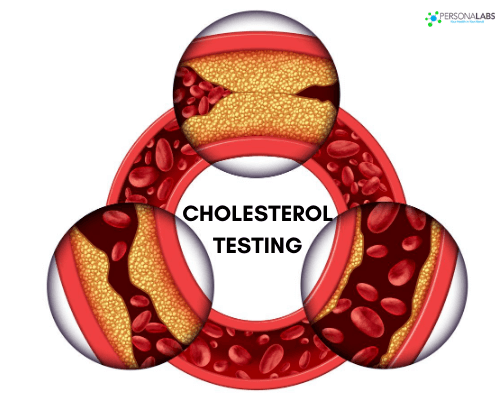 Coronary Artery Disease
Coronary artery disease or CAD, also known as coronary heart disease (CHD) is a cardiovascular disorder caused by restrictions in the arterial blood flow normally caused by cholesterol build-up.
The risk factors of developing CAD include high LDL cholesterol, high blood pressure, obesity, diabetes, smoking, a sedentary lifestyle, and stress.
Symptoms
Chest pain
Weakness
Nausea and vomiting
Shortness of breath
Dizziness
Sweating
Irregular heartbeat
Palpitations
Why should you get tested?
Getting checked for your risk of CAD is essential to prevent the fatal effects of the disorder. It can also provide you with information that could reduce your risks such as managing your cholesterol.
Where can you get tested?
Can't find the test for you? Give us a call at (888) 438-5227. Our friendly customer service representatives will help you find the right tests that you need and answer any questions you have.
Here at Personalabs you can order blood tests online from the convenience and privacy of your home with just a click of a button.
We guarantee your peace of mind as we do not share your test results with insurance companies or any outside parties. You are completely in control over who can review your test results.