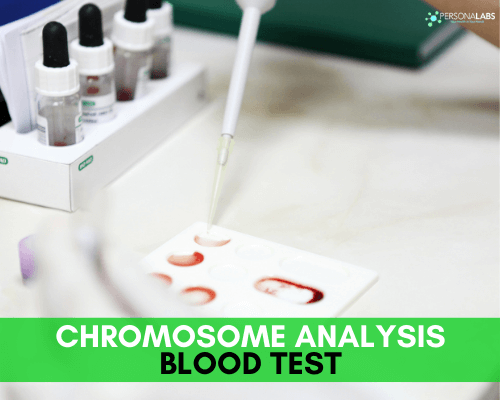 Chromosome Analysis
Chromosomes contain genes that determine traits and features along with hereditary disorders and risks for certain diseases.
Using a blood sample, chromosomes are evaluated to detect any abnormalities. These include discrepancies in the number of chromosomes, the number of genes, and normal structure.
When is it done?
Chromosome analysis is typically performed during pregnancy to detect chromosomal or congenital abnormalities. It is also used to assess fertility and genetic disorders.
Why should you get tested?
Having your chromosome analyzed via a blood test is vital for a healthy pregnancy and normal fetal development. It also provides significant information on hereditary diseases and medical conditions.
Where can you get tested?
Can't find the test for you? Give us a call at (888) 438-5227. Our friendly customer service representatives will help you find the right tests that you need and answer any questions you have.
Here at Personalabs you can order blood tests online from the convenience and privacy of your home with just a click of a button.
We guarantee your peace of mind as we do not share your test results with insurance companies or any outside parties. You are completely in control over who can review your test results.