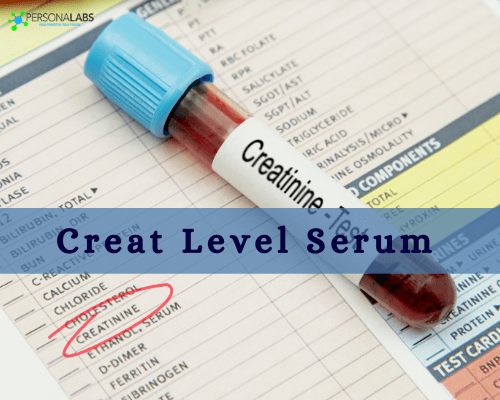 High Creatinine Levels
Creatinine is a waste product produced as a result of muscle metabolism. It is filtered and excreted by the kidneys through the urine. An elevated level of creatinine in the blood could indicate kidney damage or dysfunction.
Symptoms
Chest pain
Abnormal urine discolorization
Fatigue
Fluid retention
High blood pressure
Itchiness
Irregular frequency in urination
Muscle cramps
Nausea
Why should you get tested?
Getting tested for the levels of your creatinine allows evaluation of whether or not your kidneys are properly functioning. This test could expose the underlying kidney disease and could lead you to immediate and appropriate treatment.
Where can you get tested?
Can't find the test for you? Give us a call at (888) 438-5227. Our friendly customer service representatives will help you find the right tests that you need and answer any questions you have.
Here at Personalabs you can order blood tests online from the convenience and privacy of your home with just a click of a button.
We guarantee your peace of mind as we do not share your test results with insurance companies or any outside parties. You are completely in control over who can review your test results.