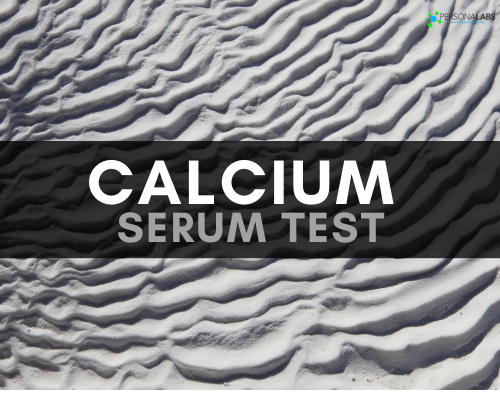 Calcium Serum Test
Calcium Levels
Calcium plays a vital role in maintaining balance in the body. It is involved in functions such as blood clotting, production of hormones and other substances, maintaining healthy bones and teeth, and more. Abnormal levels of calcium in the blood (hypercalcemia and hypocalcemia) can cause a myriad of health problems that affect the bones, as well as cardiovascular and neurological wellness.
Diseases Associated with Abnormal Calcium Levels
Bone disease
Pancreatitis
Kidney stones
Kidney failure
Liver disease
Nerve problem
Parathyroid disease
Certain types of cancer
Why should you get tested?
Getting tested for any irregularities in the levels of calcium in your blood is the first step towards the diagnosis of a critical disease. Early detection of hypocalcemia or hypercalcemia warrants fast and accurate treatment.
Where can you get tested?
Can't find the test for you? Give us a call at (888) 438-5227. Our friendly customer service representatives will help you find the right tests that you need and answer any questions you have.
Here at Personalabs you can order blood tests online from the convenience and privacy of your home with just a click of a button.
We guarantee your peace of mind as we do not share your test results with insurance companies or any outside parties. You are completely in control over who can review your test results.