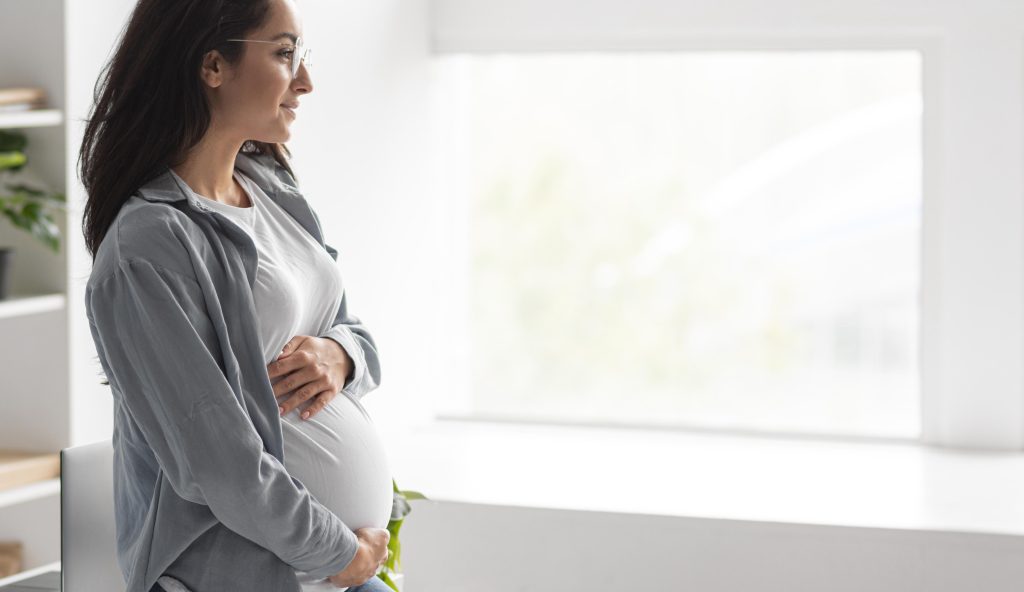 Got cravings? If you're like most women today, you know that being pregnant is not a green light to give in and throw away your scale.
But you might not know just how much weight you should gain during your pregnancy. In fact, a recent study found that most expectant mothers weren't getting clear signals when it came to diet and exercise.
Here are some tips for maintaining a healthy pregnancy weight.
1. Determine your Body Mass Index (BMI) at the time you became pregnant.
To figure out how much weight you should gain, you'll need your pre-pregnancy BMI number.
An online BMI Calculator is an easy way to find this. Enter your height and weight before your pregnancy.
2. Use your BMI number to see how much weight you should gain over the course of your pregnancy.
If your BMI is below 18.5, you should gain 28-40 lbs
If your BMI is 18.5-24.9, you should gain 25-35 lbs
If your BMI is 25-29.9, you should gain 15-25 lbs
If your BMI is above 30, you should gain 11-20 lbs
The higher your BMI, the lesser weight you should gain overall.
(These numbers are for one child; if you have a multiple pregnancy, talk to your healthcare provider.)
3. Keep an eye on when you're gaining weight.
Anyone who's pregnant should expect to gain only 2-5 lbs during the first 12 weeks. Some women even lose weight during the first trimester.
Starting in your second trimester, check the scale every week.
If your BMI is 24.9 or lower, you should be gaining about 1 lb a week.
If your BMI is 25 or higher, use 1½ lb a week as your guide.
Talk to your healthcare provider if you have concerns about your weight as your pregnancy is progressing.
4. Don't forget: exercise is not optional.
Exercising during your pregnancy will not only help you maintain a healthy weight, but you'll get loads of other benefits and have an easier time getting back into shape after your baby is born.
Even if you didn't exercise before, U.S. guidelines recommend regular, moderate activities for pregnant women. Talk to your healthcare provider about what's appropriate for you.
5. Know what too little or too much can mean for your baby and for you afterwards.
Not gaining enough weight while pregnant may result in an increased risk of premature delivery and other complications, so it's never a good idea to try to lose weight while you're pregnant.
On the other hand, too much pregnancy weight often leads to longer labor and a more difficult delivery, and can put the health of your child at risk.
And here's something else to consider: Women with an unhealthy weight gain during pregnancy often remain overweight or obese after they've given birth.
So the extra pounds you put on are likely to stay on!
Visit www.personalabs.com for a range of blood tests to determine pregnancy and for a healthy pregnancy.
This article is for informational purposes only, and is not intended as medical advice. Content was reviewed and approved by Dr. Edward Salko, Personalabs Medical Director.