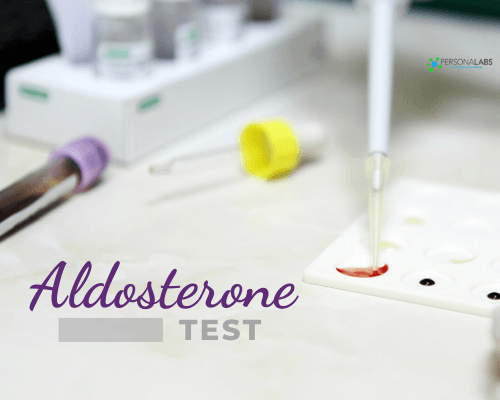 Aldosterone Test
Aldosterone Imbalance
Cause
Aldosterone plays an important role in regulating the release of sodium and potassium in the bloodstream and in the urine. Aldosterone affects blood pressure levels, blood volume, and reabsorption of water with salt. High aldosterone levels are commonly caused by an adrenal tumor and genetic mutations. Low aldosterone levels are associated with Addison's disease.
Symptoms of High Aldosterone
High blood pressure
Irregular blood volume
Low potassium levels in the blood
Symptoms of Low Aldosterone
Lethargy
Low blood pressure
High potassium levels in the blood
Why should you get tested?
Getting tested as early as you can, may save you from further complications linked to high and low levels of aldosterone such as Addison's disease and primary adrenal insufficiency.
Where can you get tested?
Can't find the test for you? Give us a call at (888) 438-5227. Our friendly customer service representatives will help you find the right tests that you need and answer any questions you have.
Here at Personalabs you can order blood tests online from the convenience and privacy of your home with just a click of a button.
We guarantee your peace of mind as we do not share your test results with insurance companies or any outside parties. You are completely in control over who can review your test results.