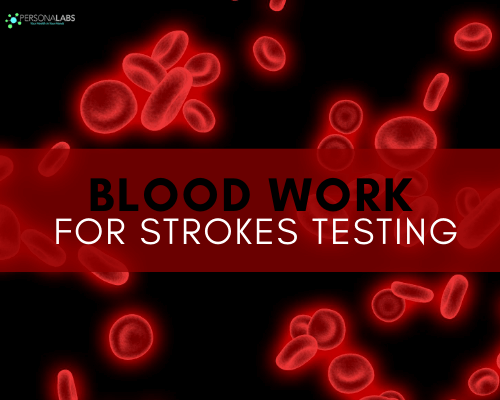 Blood Work for Strokes Testing
Stroke
Stroke is a condition that subsequently occurs when the brain suffers from a blockage in the blood flow or a gash in the blood vessel preventing the oxygen to reach the brain tissues. The number of lipids in the blood vessels can determine the risk of stroke in an individual.
Symptoms
Slurring speech
Unilateral numbness in the arm, leg, and face
Confusion
Problems in comprehending speech
Loss of balance
Dizziness
Paralysis
Severe headache
Vision impairment
Why should you get tested?
High cholesterol has no distinct symptoms, hence, getting tested is essential to detect any potential of developing conditions associated with stroke. Early detection of high cholesterols and other lipids in the body leads to accurate treatment and preventive measures.
Where can you get tested?
Can't find the test for you? Give us a call at (888) 438-5227. Our friendly customer service representatives will help you find the right tests that you need and answer any questions you have.
Here at Personalabs you can order blood tests online from the convenience and privacy of your home with just a click of a button.
We guarantee your peace of mind as we do not share your test results with insurance companies or any outside parties. You are completely in control over who can review your test results.