There is no denying that technology has wholly dominated almost all industries.
Over the years, we have mastered the integration of video conferencing, web services, and other modern ways of communicating through the internet.
Naturally, the field of medicine is in the forefront of adapting to this development.
Nowadays, more people rely on digital versions of healthcare services. And we couldn't help but wonder if the commonly used terms in this setting, namely telehealth and telemedicine, really have a crucial difference.
Telehealth and telemedicine have been used interchangeably so often. And even more so when the pandemic forced the population to stay indoors, limiting physical visits to clinics and hospitals.
The Virtual Healthcare Trend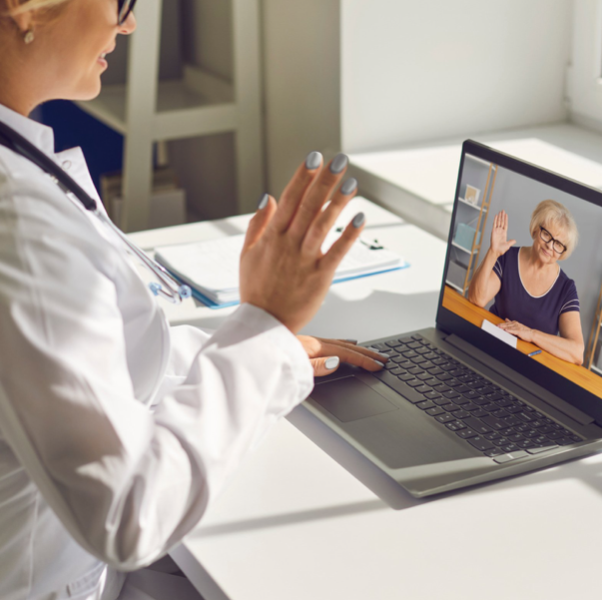 According to the CDC, telehealth visits during the first quarter of 2020 increased by 50% compared to 2019.
In many ways, telehealth and telemedicine became a saving grace for those diagnosed with medical conditions that require maintenance and monitoring.
Healthcare providers (HCP) engaged in virtual consultations say that it is as effective as in-person consultations. On the part of the patients, 85% who have availed telemedicine services are satisfied with the outcome.
Whether it's the first time you've discovered telehealth and telemedicine, or you may have encountered it somewhere else, it is always advantageous to learn more about these virtual services.
Read on and find out what's the difference between the two and other crucial details.
Main Difference between Telehealth and Telemedicine
The difference between telehealth and telemedicine lies in its coverage. Telehealth encompasses all digital services associated with virtual healthcare, including telemedicine.
It is a blanket term that covers the entire remote healthcare delivery system using software, electronic devices, and other technologies. This includes patient and non-patient services like providing training, medical education, and information dissemination about public health.
On the other hand, telemedicine is a subcategory of telehealth. It is more localized to remote clinical healthcare services. It is used for consultations and follow-up visits along with medication management without the need for an in-person meeting.
Understanding Telehealth and Telemedicine
A Brief History of Telehealth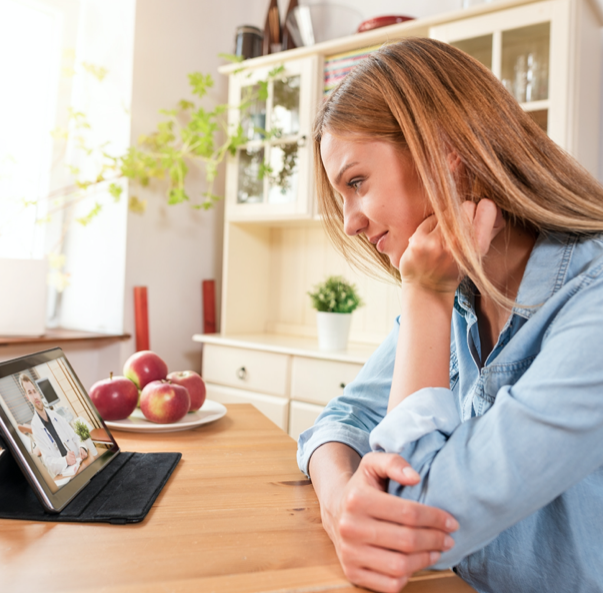 Telehealth is the brainchild of technology and healthcare. It primarily utilizes telecommunication to enable remote delivery of healthcare services.
The concept on which telehealth was based was conceived as early as 1879 when telephones had just been invented.
An article published by the Lancet discussed using the new device to reduce unnecessary visits to clinics. Moreover, an illustration of a doctor conducting a consultation with a patient through a video call was featured in the Radio News Magazine circa 1924.
The idea of utilizing technology to extend healthcare services stemmed from barriers that affect patient-doctor interaction.
After almost one century, the vision of a virtual healthcare system has materialized. And what's interesting is that it happened right when the public needed it the most.
But even before the pandemic has kicked in, telehealth was already gaining traction in public. However, it was primarily used to reach patients in rural areas with no access to advanced medical technologies.
Modalities of Telehealth Services
Thanks to the availability of smartphones, tablets, and computers, you can easily communicate with everyone from behind your screen. This technological advancement applies well in the healthcare setting.
Instead of patients going to the medical facility and seeing a clinician face-to-face, they can simply turn on their device and speak to their doctor via video conferencing or web messaging via a patient portal.
Telehealth services can be delivered through the following modalities.
Synchronous
This modality involves live remote interaction between the patient and the clinician. It is closely similar to setting an appointment with the doctor for a checkup, except that you don't have to leave the comfort of your home.
Asynchronous
Communication between the patient and healthcare provider does not need to occur in real-time. Instead, it employs a "store and forward" approach when it comes to patient health information.
The data, images, and messages can be accessed at a later time. The same goes for sending responses and interpretation.
Remote Patient Monitoring
This process requires patients to gather data about their health as instructed by the doctor. The data will then be transmitted to the clinicians for analysis.
Telehealth Benefits
Telehealth provides a spectrum of advantages for patients and medical specialists alike.
1. Access to healthcare regardless of location
People living in rural areas where hospitals and clinics lack the needed specialists have access to proper consultations without the need for travel.
Additionally, it takes less of your time from work and cuts your expenses for transportation.
2. Protection from potential hospital infection
Going to a medical facility for checkups or testing may require a certain waiting period in the area, increasing the risk of acquiring infection.
With telehealth, you cannot only schedule your appointment, but you'll also get the option of having the consultation via video or audio conferencing.
3. Long-term storage of health records
You can have a secure place to keep your test results, diagnosis, and other health records crucial for treatment monitoring.
4. Support for patient self-management
An essential part of the post-treatment period is continuous health management, requiring regular checking from the HCP.
Before telehealth, monitoring was incredibly challenging. But since round-the-clock observation can be ordered, HCPs provide more guidance and coaching, leading to patients' independent health management.
5. Online ordering of lab tests and medications
Telehealth spells convenience in all ways possible, which includes booking blood tests without actually visiting the facility.
You can order lab tests online through credible medical partners. You can even request prescription refills from your doctor via email.
6. HCP continuous education and training
Nurses, doctors, laboratory technicians, and other HCPs can enjoy the benefit of learning about new trends in medicine without putting so much effort into attending face-to-face training.
Moreover, resources can also be made available 24/7 for HCPs.
7. Doctor to Doctor Consultation
Physicians can also exchange information or discuss a particular condition that might help a patient's treatment procedure through quick communication.
Barriers in Telehealth
The evolution of telehealth has been promising so far, but it still has several gaps to fill. Nonetheless, these gaps are easily managed if the healthcare provider has an elaborate system and foresight that correspond well to these problems.
Here are some barriers that commonly emerge during the delivery of telehealth services.
Medical Data Protection
There is a chance that hackers can access health records if there is a breach of security in the patient portal. It could also occur if the patient tries to log in through the portal using a public network.
Treatment Delays
Since the patient will not be in the medical facility, it is more likely that immediate treatment can be delayed. This applies mostly in cases where the disease or disorder quickly escalates into a severe condition.
Limited Licensing Coverage
HCPs' license has specific coverage. This means that they can only practice within the states determined by the jurisdiction of their license. There could be potential issues with this setup as telemedicine and telehealth generally cover a broader scope of territory.
Technological Issues
There are certain realities we have to face when it comes to telehealth. Part of it is that not everyone has a steady internet connection or device to jump into a virtual consultation quickly. In the same way, technological glitches can also occur, along with problems with energy sources.
When to Use Telemedicine?
While telemedicine is a promising breakthrough in healthcare, unfortunately, it doesn't apply to all medical cases. As a result, HCPs need to rely on their professional judgment when prescribing telemedicine to patients.
Nonetheless, based on current practices, telemedicine works well with conditions such as the following:
· Allergies
· Asthma
· Conjunctivitis
· Diabetes
· Hypertension
· Low back pain
· Mental and behavioral issues
· Upper respiratory infections
Obviously, when these conditions are severe or require emergency attention, it is best to see the doctor in person. Likewise, if the condition requires a physical examination, see your HCP as soon as possible.
On the other hand, here are some telemedicine services you can choose from.
· Virtual wellness visits
· Nutrition counseling
· Mental health counseling
· Health coaching
· Prescriptions for medicine
How to Avail of Telehealth and Telemedicine Services?
If you want to avail of telehealth services, you can ask your doctor if it is an option.
Likewise, you can also book a virtual consultation through Personalabs.
Once you schedule your general doctor consult, you will be given complete instructions on attending your session.
Whether you're seeking for initial diagnosis based on symptoms or asking for a second opinion, our virtual consultation is within your reach,
The Bottomline
It's safe to say that telehealth can sometimes be used instead of telemedicine as it encompasses the latter.
On the other hand, since telemedicine is specific to remote clinical services, it would be unsuitable to use it in describing telehealth.
Nonetheless, the world of electronic healthcare systems has proven that the field of telehealth may be expanding in no time. Moreover, the level of convenience it brings has remarkably improved patient care, especially among isolated communities.
Telehealth is available for everyone who needs it. Likewise, it is incredibly accessible, which benefits the general public.