Online lab testing has become prevalent in the US, revolutionizing the healthcare industry for decades.
With the internet explosion across industries, it was no surprise that traditional laboratory testing had been upgraded to the digital realm.
On top of that, telehealth services, including virtual consultation, are slowly taking part in this evolution. However, although this progress with online lab testing and telemedicine is promising as it is, some people remain skeptical.
Nonetheless, you can't deny that lab tests ordered online such as standard blood tests like CBC, lipid panel, and comprehensive metabolic panel (CMP14), are processed conveniently without compromising the accuracy of its results.
Learn more about how availing of telehealth services like online lab tests can be the solution you're looking for when it comes to taking control of your health.
1. Accessibility
For decades, one of the unfortunate realities concerning healthcare was the lack of accessibility for those living on the state outskirts or remote areas.
Not everyone can immediately seek complex treatment as it requires them to either travel for miles or temporarily relocate. Sadly, even booking an appointment or laboratory testing becomes a days' worth of work.
So, when laboratory testing was taken online, accessibility for comprehensive healthcare became one of its perks.
By simply ordering the blood test or other screening panels you need, paying them online, and following the detailed procedure, you save a lot of your time.
What used to be an intricate process involving traveling to the lab, providing samples, and waiting for the result is slowly becoming a thing of the past.
2. Smooth Process
What's amazing with online lab testing is that the step-by-step process is given in a straightforward manner. In addition, answers to FAQs are also available on the website.
For example, here at Personalabs, the steps you need to complete are incredibly simple that you can order a blood test within the day. It constitutes three steps provided that you have set up a personal account.
With that, here's how to request a lab test or blood test online.
1. Order your test: All you have to do is choose the test you need. Once you're done, you can proceed to checkout and generate your lab order:
2. Visit the lab: Blood tests and other screening procedures still require a visit to the lab to guarantee accurate test results. But instead of going through the usual clerical steps, you can simply present your lab order.
Finding the nearest lab in your area is also painless as you can just go to Personalab's Lab Finder.
3. Get your results: You can check your results in your account within 24 to 38 hours, depending on the type of test.
3. Confidentiality
When you order lab tests online, your information and the results of the tests are kept confidential in your account.
It is your discretion if you wish to share the result with your doctor or insurance provider, which in most cases, you will have to provide anyway.
Simply put, the online lab testing company ensures that all the vital information is under your control.
With some tests, confidentiality is crucial. Take STD tests, for example. People often second guess if they should take the tests due to the stigma around the infection.
With online lab testing, this apprehension is significantly lessened.
4. Plenty of Options
In a traditional laboratory testing process, you can sometimes be limited to regular tests.
But with online lab testing, you get plenty of options in whether it should be a single blood test or a complete panel. You can even avail of a General Doctor Consultation online following your test results or symptoms.
Within Personalabs, you can even choose between its partner laboratories: Quest Diagnostics and LabCorp. That is, of course, depending on the availability of the laboratories in your area.
5. Availability of Lab Test Packages Online
Online lab testing also offers different types of test packages online.
These package deals are designed to incorporate the basic and sometimes advanced blood tests that assess an aspect of your health or specific clusters of diseases or disorders.
For example, you can order a package for a wellness checkup or comprehensive STD testing at Personalabs. All the needed online lab tests are included in a single package.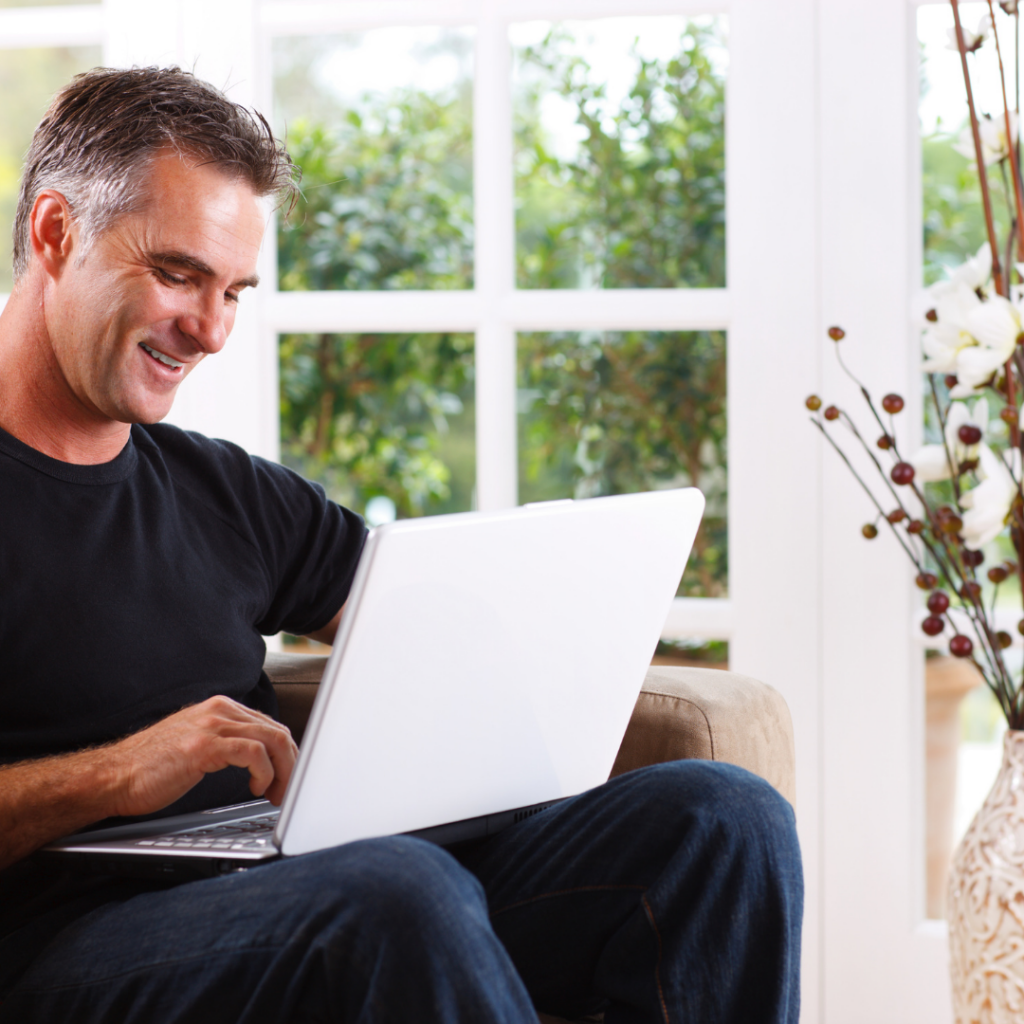 6. Convenience
There's no doubt that it's far more convenient to order a blood test online than going directly to the lab, booking an appointment, paying the cashier, and returning for the test proper.
With online lab testing, you can take care of the clerical process in one sitting and just go to the lab for the testing procedure. You don't even have to return to the lab for results, as they are posted in your account.
This kind of convenience is best for those working or who are compromised to make several trips outside their homes.
7. Reliability and Accuracy
Are lab tests online reliable? Yes, online lab tests are reliable, accurate, and performed smoothly.
Online lab testing companies abide by the blood test kits and procedures approved by the FDA.
Furthermore, partner laboratories are carefully selected based on the accuracy of their results and their reliability. Hence, you can rest assured that your samples are processed according to lab protocol to ensure precise results.
However, lab reports can be wrong if the patient does not follow the requirements and preparation needed for the test. For example, they may have neglected fasting or alcohol and smoking avoidance.
Nonetheless, laboratory protocols dictate that human errors should be avoided entirely in processing tests samples using accuracy assurance processes. Hence, potential mistakes are minimized.
Moreover, the fact that online lab testing is easily accessible online means that companies need to uphold their credibility even more.
The internet can either be a boon or a bane for businesses, depending on how they value their integrity.
8. Save Money
Lab tests, in general, can be costly if you consider other expenses that come with them. Of course, we're talking about transportation expenses and whatnot when you book your appointment. Plus, you can encounter separate payments for different tests if you're bound for multiple testing.
With online lab testing, transportation expenses are reduced. In a virtual doctor's consultation, it's even completely wiped out from your budget allocation.
Additionally, if you're up for multiple tests, you can simply avail of package deals that can be cheaper.
9. Efficient Monitoring
If your treatment needs monitoring, you don't have to go to your doctor's office if you avail of telehealth consultations.
The monitoring procedure can be packaged with the right blood tests. Then, you can discuss the results and progress online.
Those on bed rest or under recovery will have access to efficient monitoring without the need for travel.
The Bottom Line
Telehealth services like online lab testing and virtual consultations allow you to take better control of your health.
However, it is crucial to understand that most online lab testing still requires visiting a partner lab instead of performing it yourself at home. This is because most of these tests still need professional assistance and facilitation.
Nonetheless, there is no doubt that availing of lab tests online comes with plenty of perks you don't want to miss out on.